You cool with my new phone?
2020 Spring
Born in the mid 2000s, Tal is Billy's first phone, in the age of exponential growth in personal device, Tal has been repurposed as the "Oracle". Placed inside a highly secured chamber, when the owner buys a new phone, Tal helps sense the "Vibe" of their relationship, visioning how the owner's live will be with his/her/their new device.

Step 1: Place your new phone beside Tal. (Preferably to its right.)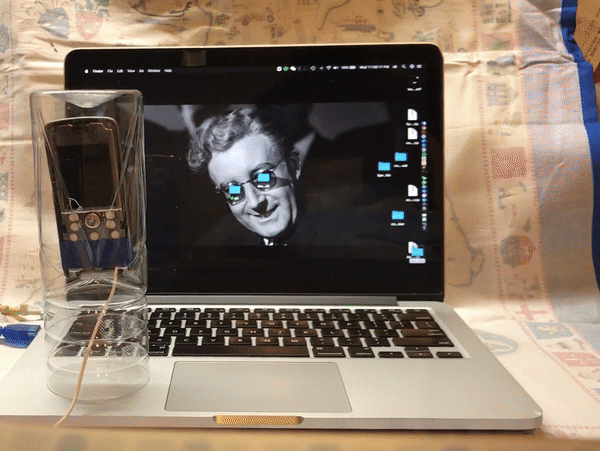 Step 2: Put your right hand on your new phone.
Step 3: Put your left hand on top of Tal's chamber.
Step 4: Wait for 1~2 seconds and see what Tal has to say. (Probably some corny movie quotes.)